Automotive Careers Present and Future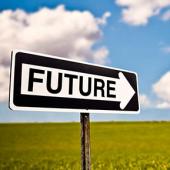 If you've ever considered a career in the automotive or motor sports industries, it's time to start your engine and make your move. With expectations of more than 56,000 new service, repair, and maintenance jobs being created each year through 2012 (ETA), the employment situation for aspiring auto service technicians and mechanics couldn't be better. And with manufacturers constantly introducing new performance enhancements and gadgets, it's never been more exciting to be part of the auto industry.
The role of the automotive technician is becoming more important and more demanding with each passing year. As the vehicles of today become more complex, so too does the skill set required to diagnose and repair problems. The average new car has 10-15 on-board computers, and some models have up to 50 microprocessors constantly processing information related to the vehicle's engine timing, fuel injectors, emissions levels, navigation systems, cruise control, and more. Modern-day service technicians and mechanics must be able to alternate between wielding welding guns and analyzing computerized codes and data.

Body repairers have also seen their job duties evolve as manufacturers employ a variety of materials to produce more reliable, lighter, or safer vehicle exteriors. In addition to the metal traditionally used for car bodies, collision repair experts must now be familiar with the different techniques used to manipulate plastic, fiberglass, and alloys as well.

Although the technological and design enhancements of the automobile industry make certain facets of the job easier - these days, even engines can be recalibrated with a point-and-click - there is still a significant learning curve to master the diagnostic skills and repair techniques needed to service the ever-growing range of vehicles on the market. As computer chips become cheaper and faster, auto manufacturers will no doubt find additional ways to utilize and integrate them in their vehicles. Auto service industry technicians will have to become increasingly specialized and educated in order to keep up with changing technologies.

One year of formal education at an automotive training institute puts future technicians in pole position when trying to land their first job. And there are now more post-secondary automobile tech colleges than ever, making training accessible to more students. Each school offers a number of unique specializations - from heavy trucks and automobiles (both "street legal" and high-performance) to motorcycles and marine engine repair. Within the automotive field, students can choose to focus on specialties like diesel fuel engines, autobody repair, or alternative-fuel technologies like hydrogen or electric fuel cells.


Tuition may be a bit pricey-around $23,000 for the average 12-month program and up to $33,000 for 18-month programs-but most schools offer comprehensive financial aid packages. In addition, many programs provide comprehensive job placement services upon graduation. For example, 90% of UTI's 7,000 annual graduates are reportedly recruited by auto dealers and aftermarket outfits like Midas and Penske. After six years on the job, many professionals who have acquired Master Technician status make more than $100,000 a year in salary.

Many technical schools also work directly with car manufacturers to provide specialized training to advanced students, giving them a leg up on their job search and ensuring there will be skilled technicians up-to-date on even the tiniest changes in the industry.

And taking a look at recent innovations shows just how imaginative manufacturers can be. Popular Science highlighted 13 automobiles in its 2006 "Best of What's New" list, highlighting the year's top 100 technological developments. Mercedez-Benz made the list for its rapidly flashing, adaptive brake lights that alert tailing drivers of emergency braking. General Motors was commended for enhancing the OnStar system to periodically check up on vital systems (such as airbags and brakes) and issue e-mail alerts when servicing is needed. BMW's Turbosteamer was noted for its ability to convert 80% of engine exhaust heat into power, reducing fuel consumption by 15% while simultaneously boosting engine performance. Lexus's new LS 460 model earned kudos for its special technology that lets the vehicle parallel park itself! (Popular Science)

The automobile has come a long way from the days of cookie-cutter black Model T's, and there seems to be no limit to the technological and design possibilities in the future. But one thing has always and will always be a constant in the automobile industry: Cars need maintenance and repair. And fixing them becomes more challenging and more exciting each year.

Sources: 
Department of Labor Employment & Training Administration (ETA)
Popular Science
8718 reads