Automotive Schools in West Sacramento, California (CA)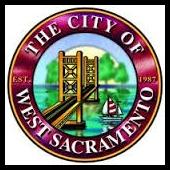 Like Sacramento, across the river, West Sacramento was first settled during the Gold Rush era. Early settlers soon learned that the real gold in the area was the incredibly rich delta soil deposited over the centuries by the Sacramento and the American Rivers, and by the 1900s, the central valley of California was recognized as one of the premiere agricultural areas of the world. As Sacramento grew into a major city, West Sacramento, which was separated by the Sacramento River and a county line, retained its small town character and industrial base. Today, West Sacramento, the crossroads of California, is home to about 32,000 people who favor affordable home and land prices--the average home here costs less than half of what a comparable home costs in metropolitan areas as little as 80 miles away. There is a healthy respect for business and industry in West Sacramento, making it a prime location to begin an automotive career.

WyoTech's West Sacramento campus opened in January 2004, featuring automotive technology, applied service management, and chassis fabrication & high performance engine courses. Initial accreditation for this branch campus was granted in February 2003 and it currently has approval from seven state governing authorities. The Automotive Technology Department has more than 32,500 square feet of shop and classroom space, including classrooms for audio-visual demonstrations and lectures and more than 27,000 square feet of shop space for hands on experience. The shop contains stalls, workbenches, lifts, a transmission dynamometer test center, portable chassis dynamometers, driveability diagnostic equipment and wheel alignment equipment.
7261 reads